What are termites and do I need to have a termite Inspection ?
YES , If you are getting a mortgage loan you are required by NY state to have a Wood Destroying Organism inspection, which includes Termites, Carpenter Ants, Carpenter Bees, and Powderpost Beetles.
You will receive your 'Termite' inspection report , NPMA-33 Form, the day of the inspection and you will need it to close on your house. The most common we see on Long Island are Termites & Carpenter Ants.
**Not all Home Inspectors are licensed and trained to provide this separate inspection and have to rely on an outside professional to perform this mandatory inspection. Not with Safe-T Home Inspection , I am licensed by NY State and will perform this inspection at the same time as of the home inspection as not to cause scheduling problems if you were to have to hire a separate Inspector for this type inspection. All your needs are taken care of by one Inspector at the same time which is quite convenient for all parties involved.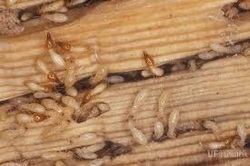 What are termites and what do they look like ?
Termites live underground and build tunnels ( mud tubes ) to reach food sources such as the wood your house is built with. There a few different types of termites in a colony that have their own job function. They have hard, saw-toothed jaws that are capable to bite off fragments of wood and completely destroy the wood they infest.





---
What should I like for as a sign that I may have termites

MUD TUBES FRASS ( pellets ) WOOD DAMAGE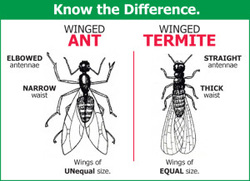 What are these wings and winged dead bugs I see in my house ?
Usually in the first few days of Spring you may see a 'Swarm' of these flying Termites and flying Carpenter Ants, or the aftermath of discarded wings or dead winged Termites or Ants. If you see this, then it means you have a colony somewhere in your home and some are 'swarming' to look for a new place to infest and destroy
---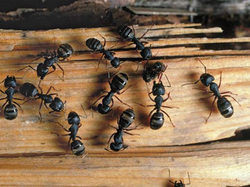 What are Carpenter Ants - should I be worried ? YES,
Carpenter Ants are just as destructive as termites but the biggest difference is that Carpenter Ants do not eat wood , they just destroy it so they can live in it. Their colonies are commonly found near doors and windows where the wood is most likely wet and easy for them to burrow through
---
What should I look for to determine if I have Carpenter Ants ?

Carpenter Ant damage Ant Frass ( shavings of wood and Ant body parts )
CALL NOW AND GET YOUR WOOD DESTROYING ORGANISM INSPECTION 516 - 456-7533